Dear High School Counselors and Partners,
We're so grateful that you took time to attend and spend the day with us. If you weren't able to attend, we hope you find this follow-up information helpful.
Power Point Presentation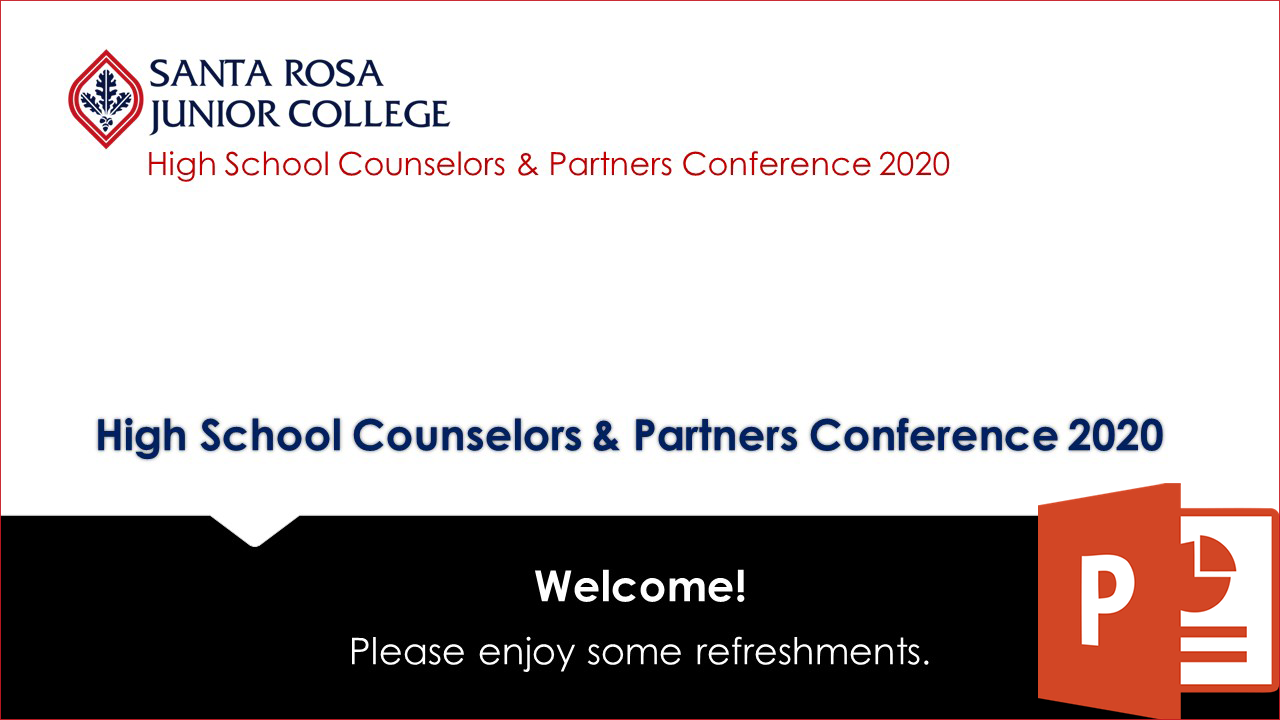 Slide 34 – Financial Aid Fun Fair flyer
Slide 42 – Transfer Process Flow Chart
Faculty Presentations at your Schools
During the conference we were fortunate enough to have two of our faculty colleagues provide spotlights about their departments and the college. Both expressed the desire to go out to your schools to give presentations to your students. If interested, please contact them directly to make arrangements:
2020 Fall Conference
Based on receiving the largest percentage of the "votes" entered on the conference evaluations, next year's conference will more than likely be held in the 3rd or 4th week of September. We'll be sure to schedule around the CSU and UC conferences so that we don't cause a conflict, and will send a "save the date" out to you as soon as possible!